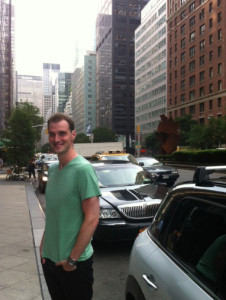 Welcome to quintonkappel.com!
Quinton is 24 years old and a senior at the School of the Museum of Fine Arts studying Illustration and Film. He's been a production artist at game developer Creat Studios as well as a bartender in Boston. Though he'd like to be a wizard or a Jedi, he'll settle for entertaining people with art and movies.  Quinton has found success in directing, performing and co-writing many projects both live and staged and has been a freelance artist for several years.  He's mostly funny but he's also serious sometimes.  He enjoys sarcasm, chocolate milk and vigilante justice. He's been a finalist in a rap battle and one time he ate 15 Maryland Blue Crabs in a row. He currently works, lives and attends school in Boston.
Thanks to subtlepatterns.com and sxc.hu for their help on this website.